It is hard for me to believe that the "launch" of TACFIT Fire Fighter: First Alarm is winding down.  There were so many times that it felt like this weekend would never come and now it is nearly over.  After years of development, months of beta testing, filming, editing and preparation, this program is now available world wide.  It has been a lot of hard work, and we have learned a ton!  This has really been a labor of love.
I was speaking with Coach Sonnon on Friday night.  We were reflecting on the years leading up to this and we were discussing how many talented people have been involved in supporting this project.  Friday night really felt like a "milestone" to me, like we had accomplished something.
He then said something that I have been thinking about all weekend.  He said, "this is the end of the beginning."  That statement really resonated with me. The launch of this product is "the end of the beginning" for all of us.  For you, it means digging into a new training program and doing the work it will take to reach your health and fitness goals.   For us, it means spreading the word and building a community.
That is the beauty of the Fire Service.  We are a community and we are a family.  When we share a vision, there is nothing that we can't accomplish.  I have had the opportunity to exchange emails with people from around the world over the past several days (A new opportunity for sure). It is apparent to me that we all face similar challenges, but we all share a vision for what firefighter health and fitness should be.
Stay safe out there-
Ryan
---
Greetings Tacfitters, Christian here: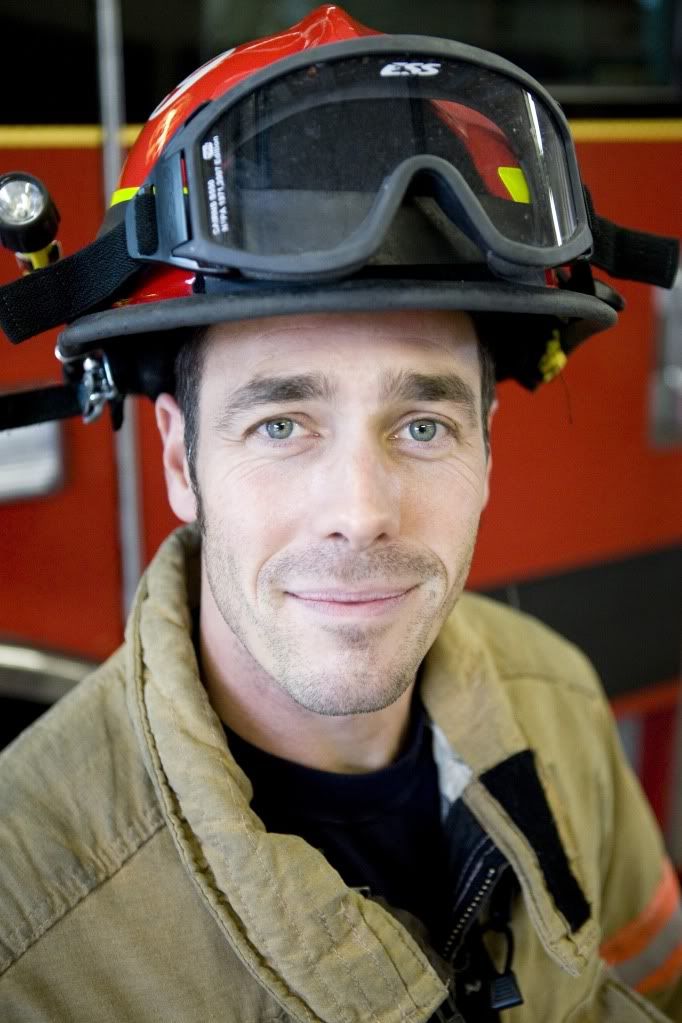 All I can say is, "thank you!"  Ryan and I have been very humbled by the support and encouragement we have received during this process.  So many people shared our vision and worked tirelessly to bring it to fruition.  We would never be here today if it wasn't for you.As Ryan said, this is the "end of the beginning," so what's in store for us next?
In the coming weeks, we will be providing you with information to help implement a health and wellness program in your department if you need it. We are also working with equipment vendors to provide "one stop shopping" with firefighter discounts to outfit your stations with the "tactical fitness equipment."  An on-line forum is also being developed to create a community of sharing.  We will begin traveling to provide seminars, and ultimately, certification for peer fitness trainers to teach this curriculum in your own departments.
This truly is a "new beginning".  Thanks again for the amazing response.  Check out the "Launch Party Video" attached at the end of this email.  I hope you enjoy watching it, because we sure enjoyed making it!
Please continue to keep in contact, we want to know all about your TACFIT journeys as well as what we can do to continue serving.
Very Respectfully,
Christian
---
 Launch Party!!
The "First Alarm" launch party on March 2nd was an absolute blast!  We had the opportunity to recognize fire department and union leaders in our region for making firefighter health and fitness the highest priority.  We had the "world premier" of the First Alarm Movie Trailer and we were able to celebrate with firefighters, family and friends.  Bellingham Firefighters Pipes & Drums made a special appearance as well.  Check it out: